In the year 2022/2023, TIM Studio will offer preparatory, advanced, artistic, theatre and self-awareness groups.
You can apply for our 17-18 week courses starting on 12 September and running until January by completing the form. A motivational interview will be arranged after registration.
Our Studio started in September, but we still welcome applications from those who would like to join one of our groups. If you have any questions, please contact ben@timproduction.hu.

About the studio in general
TIM Studio offers a different kind of classes from the usual theatre for young people interested in the world of theatre.
In group training sessions, our aim is to help studio members become more open and inclusive through theatre, while broadening their experience of the world.
The aim and essence of working with the young people in the sessions is to help them get to know themselves better: to discover the depths of their souls and to draw out the hidden emotions that they can use both in their theatre careers and in their everyday lives.
In the studio, we build on continuous development, action, collaboration and participation, with goals set by the group's activities in the process.
The work in the studio takes place in small group sessions. Groups are designed so that members of these small communities can develop in similar ways, working closely together and interdependently, supporting each other's learning. The group members can become involved in interesting situations and life situations, in which they are forced to rethink their own limits and reassess their boundaries, while getting to know more and more about themselves and each other. Meeting and working together as a group helps to develop teamwork, the ability to listen to others and to become more open, honest and confident.
Studio members will have the opportunity to participate in TIM Studio's theatre and film productions and projects, and to gain professional experience in the theatre and film process.
TIM Studio is open to young people, whether beginners or experienced, who wish to develop themselves seriously, even while studying or working, through a series of training courses.
Interviews with members of the studio can be FOUND BELOW. In addition to developing their acting talents, the sessions have helped former members of the studio to increase their self-confidence, broaden their world view and become more open-minded.
Scroll down for more details.
About the studio sessions
Studio sessions are basically divided into two groups with different profiles: preparatory and advanced. The choice between the preparatory and advanced groups is made at the discretion of the head of the drama studio, depending on the current composition of the groups.

Advanced: training sessions with studio teachers + sessions with invited performers + performances with internal and invited directors
The advanced groups are open to people who have already acquired some experience in theatre, creation and/or are ready to participate in the creative process.
In the advanced groups, one third of the sessions are development training with studio teachers and invited performers, and two thirds are creative work.
The aim of the training sessions is to help participants develop their skills and maintain their mental health with the help of recognised and experienced professionals and artists. The training sessions work on situating prose exercises, building complex stage play, and becoming aware of how to separate and connect character traits with your own personality traits.
Self-expression is practiced through music, singing and movement. Through experimentation with improvisation and pre-written texts, the focus is on developing adaptability and creative thinking.
Experienced artists and teachers with a strong background in theatre singing, dancing and acting will be invited as guest speakers to support the development of theatre studio groups.
Our advanced group emphasises creation. Throughout the season the group works together as a theater group.
In the first semester, we work with an invited (student) director, with whom we present a play at the end of the semester. The creative process is actively shaped by the members of the theatre studio, as the creation is a collective process, each participant is also a creator and can therefore shape the process.
In the second semester, the participants in the group will have the opportunity to organise workshops, to learn acting skills, to direct and create short etudes together. Participants can also try themselves in short-movies and receive help from a cameraman or director in making short etudes and montages. The roles will be developed according to the needs and interests of the participants.
Preparatory: training sessions with studio teachers + sessions with invited speakers
In the preparatory groups, we first focus on learning the basics with speech exercises, stage speech, concentration, stage movement. Then we focus on prose exercises, poems, monologues and improvisation.
Throughout the course there are exercises to become more open and receptive through personal development.
The studio work is not based on a predetermined theme, but is shaped together according to the needs of the group, building on the processes.
Once the basics have been mastered, what has been learned in the training sessions will be put into practice in preparation for a play, and the resulting work will be presented at the end of the year.
Members can also gain professional experience by participating in further productions of TIM Production.

Location
The studio is located in the downtown of Budapest, Attention, a 5-minute walk from Blaha Lujza Square.

Teachers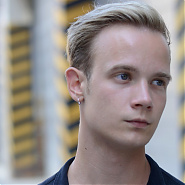 Levente Lukács
dance, body-shaping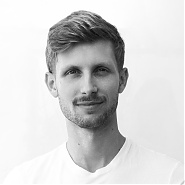 István Martin Tőzsér
acting, self-improvement
The courses are regularly attended by guest instructors who are renowned professionals and artists with theatrical and pedagogical experience. You can read about our previous guest instructors HERE.

Course fees
There is a membership fee to attend the courses.
The monthly membership fee for preparatory groups is 25.000 HUF, which includes 16 lessons per month (one lesson per week).
The monthly membership fee for advanced groups is 35.000 HUF, which includes 24 lessons per month (two sessions per week).
The membership fee for all groups can be paid in monthly instalments as agreed with the group. In addition to the courses, members of the Studio can participate in other professional programmes of the TIM Studio (theatre visits, professional weekends, camps, etc.) free of charge or at a reduced rate.

How to apply
To apply, you need to fill in a form, which can be accessed via the LINK BELOW. In addition to the information required for the application, the form also contains questions about your motivation and experience.
The studio work will be preceded by a motivational interview where some exercises will be tried out.
Currently, applications are accepted for the following age groups:
Young (preparatory and advanced) - mainly but not exclusively 15-17 years old
Young adult (preparatory and advanced) - mainly, but not exclusively, aged 18-27
Adult (preparatory and advanced) - mainly, but not exclusively, from the age of 28
We welcome applications by clicking on the LINK BELOW!

​If you would like to join, are interested in studio work, or have any further questions, please contact Norbert Bencze art secretary at ben@timproduction.hu or register using the link below and we will contact you with updates!